As the San Diego Chargers Official Team Ophthalmologist and former medical director at Advanced Ophthalmology Institute, Dr. Max Parikh knows the importance of precision in LASIK procedures.  And, having undergone LASIK surgery himself, he understands the process both as a surgeon and as a patient.
Board certified for more than 8 years, Dr. Parikh has performed more than 12,000 LASIK procedures, including many patients who are San Diego Chargers players.  He specializes in LASIK, PRK, LASEK, cataracts, intraocular lenses, custom LASIK and Wavefront technology, intrastromal corneal rings (Intacs), and CK. He was one of the first west-coast surgeons trained in custom Wavefront treatment technology.
He graduated cum laude and Phi Beta Kappa from the University of California, Irvine and received his M.D. from the University of Michigan Medical School.  He completed his internship in Internal Medicine at the New York University Medical Center and his ophthalmology residency at the New York Eye and Ear Infirmary.  He completed his first fellowship in Anterior Segment Surgery with Dr. Robert Sinskey, president of the American Society of Cataract and Refractive Surgery, at the Sinskey Eye Institute.  He completed his second fellowship in Cornea and Refractive Surgery, also at the Sinskey Eye Institute.
Before dedicating his career to the field of refractive eye surgery, Dr. Parikh was involved in laboratory research in molecular biology and biochemistry at the University of California, Irvine, and in clinical research at the University of California, San Diego Burn Center.
An award-winning surgeon, Dr. Parikh has been honored with the Laurence Mehlman Prize and was the recipient of the University of California Regions Scholar Award for four years in a row.  His presentation on "the effects of intrastromal corneal lens implantation (Intacs) on nerve fiber layer thickness" was honored best paper at the ASCRS 2000 conference in Boston, Massachusetts.
In his spare time, he teaches principles of ophthalmology and refractive surgery to fellow doctors and surgeons and has been published in many notable medical journals.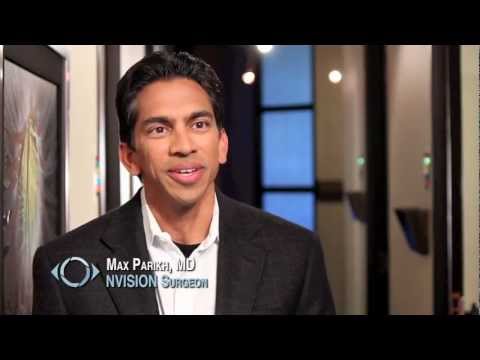 Testimonials From Chargers' Team Players
"Thank you Dr. Parikh for making me a better football player. I can't wait to get on the field."
Quentin Jammer,Chargers Cornerback #23.  Custom LASIK Surgery Patient.
"My vision is amazing after LASIK. Thank you so much Dr. Parikh! You guys are the best!"
Kassim Osgood, San Diego LASIK Eye Surgery Patient, Chargers Wide Receiver #81, Wavefront LASIK Surgery.